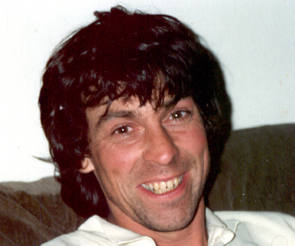 Life Coaching is a ver
y personal experience and you need to get the right Life Coach if you want to get the life that you really deserve. I give individual customers personal life coaching sessions and I also provide executive life coaching to the business community either one to one or on a department basis.
I provide face to face life coaching to customers in Herefordshire, Gloucestershire and Monmouthshire. I specialise in NLP and cognitive behavioural techniques to ensure that my personal and executive clients get to where they want to be as quickly and painlessly as possible. I also provide one to one life coaching by telephone to all my personal and executive clients elsewhere in the United Kingdom and worldwide.
I truly believe that we know what we want to do with our lives but cannot seem to get started. Usually there is something holding us back, preventing us from achieving our dreams and being truly happy. Life Coaching is the technique that can really help you to move on with your life by giving you the tools to get started and the encouragement to continue. You really can change your life, no matter how difficult it may appear, and with just a few life coaching sessions with me, you can move forward to whatever goals you desire.
If
you want to get started right away you can contact me by email or phone, alternatively you can learn more about life coaching and NLP by reading the extra pages on my web site. If you would like to know just where you need to direct your attention to in your life, go to the Wheel of Life page and follow the instructions.
I have trained and coached in many areas including the armed forces, the commercial sector and the outdoor activity industry, and since qualifying as a Life Coach I have intensively studied Neuro-Linguistic Programming (NLP). I believe that this technique when combined with Life Coaching can make an enormous difference in the quality of life of anyone who has been introduced to it.