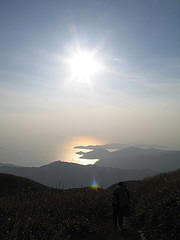 What is Life Coaching
Some people can reach a stage in their lives where they feel stuck with what they have. They might have an unhappy relationship, a boring or poorly paid job, an unhealthy lifestyle or just havenít enough time for themselves. They know that they want to move on but events or circumstances seem to prevent them from doing so. They might even know exactly what they want to do but cannot seem to make the first move.
Life Coaching can provide them with the support and encouragement necessary to successfully take their lives in a new direction. Life Coaching offers a confidential personal service that allows the client to see clearly where they are now, where they want to be and how to get there. The Life Coach helps a client to identify clear positive goals and then keeps them on track until they are achieved.
Life Coaching is not counselling or therapy. It focuses on improving the clientís quality of life by allowing them to achieve personal and professional growth and usually consists of just six to ten sessions each lasting about 45 minutes.
I work as a Qualified Life Coach and outdoor activities instructor and am deeply interested in helping people to achieve their full potential and become happy, healthy, successful individuals.
As a rock climber I like to compare a Life Coach to a Mountain Guide. If you decided to go mountaineering I would ensure that you were safe, properly prepared and had all the necessary tools and equipment, all you had to do is select which mountain to climb. This is the basic premise of Life Coaching, in that the goals, dreams and desires are yours and yours alone. It is your personal vision that we are going to achieve together. It will not be my job to tell you what is right or wrong or which goals to go for because everyone is different.
My role is to assist you to achieve your dreams by providing: